"Let no one despise you for your youth, but set the believers
an example in speech, in conduct, in love, in faith, in purity. "
1 Timothy 4:12 (ESV)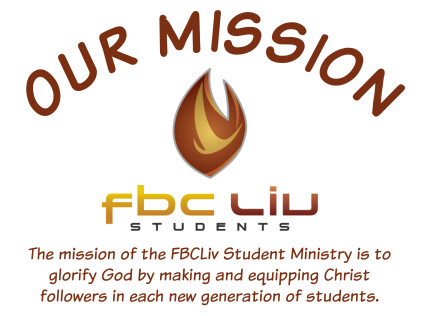 Our ministry goal is that each student would:
KNOW and personally experience the Gospel of Jesus Christ.
GROW in their relationships with one another and in their faith in Jesus Christ.
GO to their schools, families, workplace, and communities seeking to share the love of Jesus Christ.